University of Zurich Quiz: Which Face Looks Happy?
Try this quiz to find out if you are left brained or right brained.. The result may be surprising!
Your opinion matters
Well that was silly. One question and there wasn't a neither or both selection. So click one and that actually tells you something quantatativily? BS.
Christina Hagdar
I thought they both did
What was that all about??
Was it worth wasting my optic nerve to focus on a eve head with Biro on it shell
Edna Sherer
Right-Brained that's me.
hahaha if you are keen observer,there's a big difference between the 2 faces....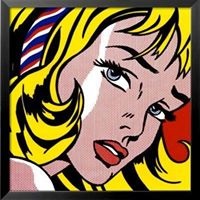 You are right-brained. According to the left-brain, right-brain dominance theory, the right side of the brain is best at expressive and creative tasks. Some of the abilities popularly associated with the right side of the brain include: Expressing emotions, music, reading emotions, color, images, Intuition and creativity. Spot on.
William Beltran
right -brained !.....that explained a lot.
Shari Lynn Swanson
right brained

Right brained. Correct! :-)
Sarah Hearn-vonFoerster
The comments are more revealing than the quiz. We are all very funny, aren't we?
They both looked consternated. One in a right brain direction, the other in the left brain direction.
Charles Albert
They both looked confused.
I wonder how much the person got paid to come up with the original test.