What Part of Your Personality Is Actually Most Active?
Whether you're hanging with friends, at work, or at home, which part of your personality is truly at its most active and dominant?
Your opinion matters
Lionel Grant
Intellect The part of your personality that's most active is your intellect! You're always thinking, no matter what situation you're in. You're a natural-born troubleshooter, and like to find your way out of difficult situations.
Larry Freeman
Creativity... I'm OK with that.
Betty Ann Daniel Sanland
The answers were not the ones that I personally would have written down. I just chose the ones that I disliked the least. Does that really reveal the person I am??? (Creativity).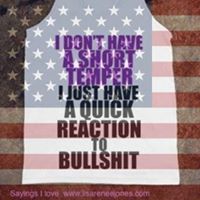 Athleticism, WRONG! I'm not athletic at all. Most of the answers were not relevant to me, it's no wonder the result was so far off the mark. "You have a tendency to spend your down time either at the gym or working out outdoors". I didn't make it to the gym again today, that makes 21,685 days in a row.
Elena Lobatsevich
kindness....ok:)
Larry Culver
Inaccurate assessment
Ok the first I have to say is your selection on most of questions were too limited because I agonized over several of them because they really didn't fit my own personal choices.1. I'm a Sagittarius ,to my childhood dream job was to be either a metrologolgist or a radio disc jockey not any of those you offered. So I had to take the doctor choice which is the farthest from my true dream job. Overall this was very quiz.
I am thankful to everything God gave to me...