Which Archetype Do You Embody The Most?
Discover which archetype is most active in your psyche!
Your opinion matters

Larry W. Jones
Teacher. Although I am not a teacher, except occasionally Sunday School or Bible study, I come from a family of educators.
Teacher, I love to impart the knowledge I have to others, especially at my work.
I thnk you really hit the bullseye here.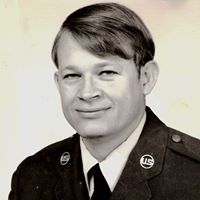 Teacher, I'm certified, but chose another direction
I am a fourth generation teacher: mother taught elementary, grandfather & great-grandfather taught 50 yrs EACH in upper grades and college. I taught 45 years, 12 years at middle school and the rest at high school--the last 20 years or so senior (12th grade) English. I am retired, but miss the teaching (but not the paper work and general bs). If you ask me about something and I know about it, I can do an hour and a half without taking a breath! I used to tell my students that I could talk the paint off the wall! But, I asked questions and encouraged students to research and learn and participate. I still "teach" and "counsel" anytime I get the chance. I finally realized that God had guided me into this and I have given Him my best.
I got teacher... and it's right on! Your archetype is the Teacher! You easily communicate knowledge, experience, skill, and wisdom. Your family and friends have an undeniable trust in you. This type of archetype can manifest through parental guidance, in business or the arts, or by inspired instruction in ethics or kindness. Regardless if you're an actual teacher or parent, you impart the richness of your experience to guide those you help into a better state of mind and body.
Same here, especially with church! But it still fits with me when it says it can manifest through the arts, as I am an author. :) Spooky, right? Lol!
Advocate. I guess that is true