Don't you think that we are lucky to be alive? Anyway, everyone gets upset sometimes. This wonderful list of truthful quotes about life will definitely inspire you!
Chinese artist Luo Li Rong creates the most realistic feminine sculptures. This precise work and graceful lineaments give you an impression that the time has stopped and a second after the sculptures will move. You can almost see them breathing. Come and see! We bet you will fall in love with these works...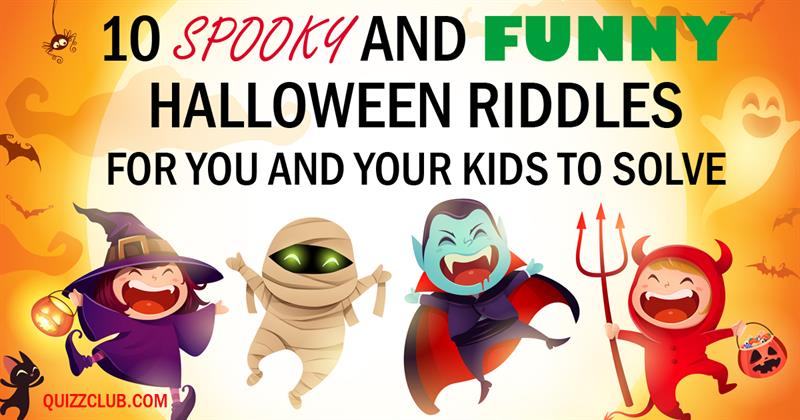 The most mysterious and magical time of the year is almost here... Does your family wait for Halloween? QuizzClub team has prepared some witty and scary Halloween riddles to get you in the right moo. Some of them are easy, some are not so much. Anyway, all of them are absolutely Halloweenish!
#IQ #funny #inspiration #holiday
We all know the most popular kinds of coffee drinks. QuizzClub team found some extraordinary ones for you! Have you tried it? Let's see!

#Culture #knowledge #food #inspiration
The world has changed a lot over the years, but the memories remain forever in our hearts. QuizzClub team wants to get nostalgic today and remember some items that used to be a part of lives in the past. Can you recognize all of them?
#History #Society #inspiration
"Summertime" is a worldwide known aria composed for the opera "Porgy and Bess". We love this song and prepared some interesting facts for you!
#music #knowledge #inspiration
We can write music in a sheet of paper as well as we write words. Have you ever thought how the musical notes became what they are now? Let's learn together!
#music #knowledge #art #inspiration
One of the most outstanding Sweden musical groups ABBA brought light in lives of many people of 70s. We made this article for you to know more about these talented guys! Read it!

#Culture #Society #celebs #knowledge #inspiration
Paper folding is not just time-spending activity, it's an ancient Japanese art. Let's us see what it's all about. You may have never heard about it!