There are so many gifted people in the world! This artist creates astonishing sculptures that look like real people from the past. You need to see them!
Undoubtedly, rose can be called the queen of all flowers. Did you know that the oldest rose bush on Earth is more than 1000 years old? Today we want to share this and other little-known facts about the most beautiful flower in the world.
These portraits are so realistic we are sure you will like them. Watch the process of creating a piece of art!
Do you like classic music? This conductor knows not only how to please the audience's ears, but also entertain them and involve into the music-making. We bet you'll like this performance.
The summer will come sooner than you think. See a collection of unique photos of the most amazing beaches from all over the world. Look and get a portion of the summer mood.

Our Universe is magnificent and attractive. No doubt, each of you at least once dreamed of flying to the Moon or looking at the Earth and the other planets from the outer space. Luckily for us now not only cosmonauts have this opportunity.
Our nature is full of marvels. Nicobar pigeon must be one of the most outstanding natural miracles. If you haven't seen this fabulous creature yet, then it's time to do it now.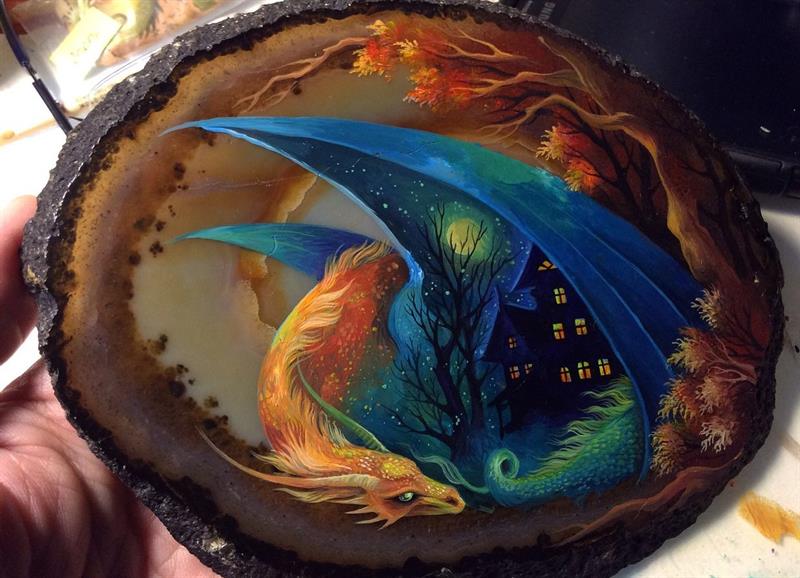 Do you like dragons? We bet not as much as this Russian artist does. She paints these mystical creatures on stones and they come to life. You'd better see it!

Ourselves in the past seem to us inexperienced and helpless. Sometimes we want to go back and give ourselves good advice. In this amazing video people from 7 to 93 years old send messages to their past selves. Watch one of the most touching video "How to age gracefully".