Facts and stories
Beauty of Science project has published a video showing how chocolate dragees M&M'S are dissolved in water in slow motion. The camera with macro effect and 4K resolution gives the impression that a real supernova explodes. It drew attention of publishing company PetaPixel. This is so fantastic!

Russian photographer Andy Seliverstoff catches the most precious moments of good friends and proves the friendship between a kid and a dog is the most sincere and unselfish in the world. See these charming photos yourself!
This will certainly melt your heart. It will make you smile... make you cry... make you think of someone precious.
Are you ready to make this Christmas the most wonderful holiday you have ever had? Then good movies are a must! We've chosen the 5 greatest Christmas films of all time for you to have a magnificent holiday movie marathon with your family. Do you usually watch any other wonderful movies on Christmas? Don't hesitate to tell us about them in the comments!
As children, many of us had one particular dream: to build a house on a tree! As it turns out, some grown-ups live out their childhood dreams and create amazing and elaborate structures. Just look at these incredible treehouses from all over the world!
Everyone knows our soul is ageless, but here we're talking about body age. Aging is a really complex process. For some people it's growing up, while for others it is already growing old. But what does aging truly mean? Find out how this process works in this educational video!
Every cat lover knows that when it comes to Christmas decor cats don't sit on the sidelines. They like to play with Christmas ornaments. Quizzclub team gathered the most adorable pictures of cats that are preparing for winter holidays!
People are extremely creative. They can create a masterpiece made of something we didn't even think of. Stunning works of art made of firewood are no exception. Just look at them!
We at QuizzClub have watched this enormously cute video for 2 or 3 times...or more. Now our team just have to share its kindness worldwide.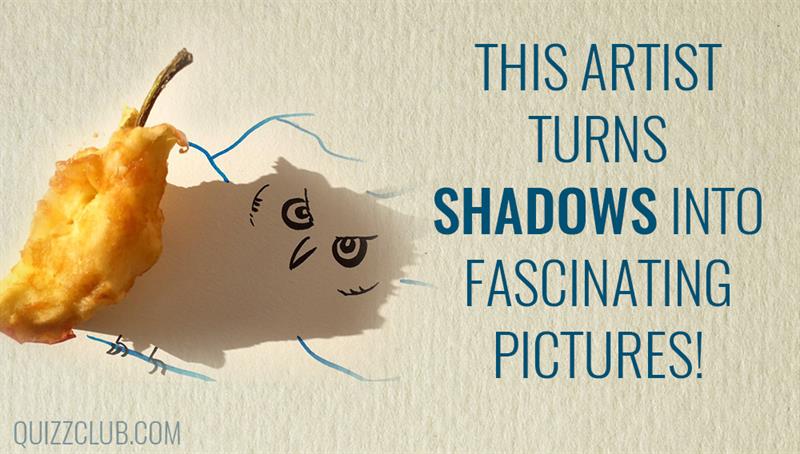 The artist and filmmaker from Belgium Vincent Bal has an Instagram page that is much more fascinating than other traditional pages. The illustrator posts photos, which depict bizarre things resulted from the pen of the author and the shadow of an object. You need to see this!